GRAND CROSSING — A dog who had been missing for three days and was spotted walking on Lake Shore Drive has been reunited with its owner — thanks to kind-hearted Chicagoans.
Truck driver Kayla Malone crosses the country while towing a trailer with her faithful companion, Dolla the 2-year-old dog. His work sometimes brings the duo to the South Side.
But when Malone's rig got stuck under a low-clearance bridge Friday in the yard near 63rd and State streets, the sound of the impact startled Dolla, who jumped out of the window of the semi- trailer. Malone nervously searched the surroundings for hours but couldn't find her best friend.
"It's crazy. He jumped. It scared him, literally, because he jumped off the truck, shit, and the rest is history until Monday morning," Malone said.
The chaos began around 10 a.m. on April 30.
According to Occasional news, a person reported seeing a dog around 10:30 a.m. running near 41st Street and Lake Shore Drive — nearly 4 miles from where Dolla jumped out of the truck. At around 1 p.m. that day, a photographer from the Block Club Chicago spotted a dog matching Dolla's description trotting south on Lake Shore Drive and called animal control.
A network of dog watchers on Facebook posted sightings in hopes of reconnecting Malone with his dog. We would have seen him at the 55th and at Woodlawn on Saturday.
Malone, originally from Peoria and now living in Alabama, felt helpless during the entire ordeal. She stayed in the Chicago area for an additional day to continue searching for Dolla.
"I had no hope because of the traffic," she said. "I just knew he was going to end up dead."
After a stressful weekend with no word on Dolla, Malone got a call early Monday from her vet: Someone in Chicago had found Dolla and called the number on her tag. A group of construction workers had taken care of him near the Museum of Science and Industry at the loading dock.
"I was thinking, 'OK, he's gone back somewhere where there's [were] semifinals, thinking maybe it was me," Malone said.
One of the construction worker's partners had dog food in his car, so they all fed and cared for the tired dog.
"So that he was there for what, three days, three nights?" Malone said. "I wish he could talk because I know he has some stories to tell."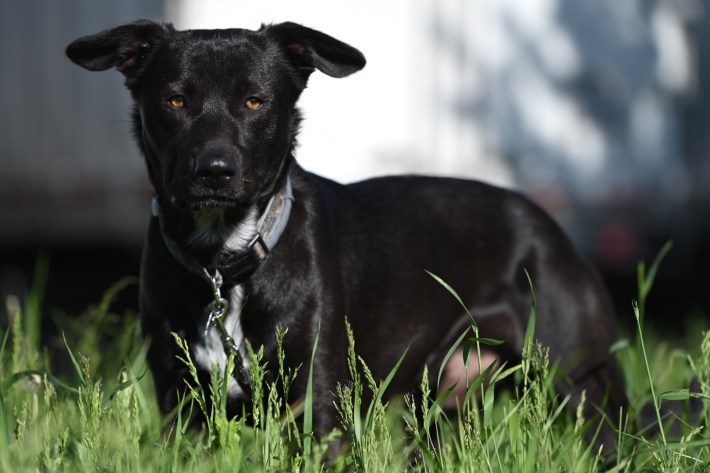 Malone was thrilled to reunite with Dolla, a Labrador-German Shepherd mix she had had since he was just 2 months old. The two are "inseparable," she says.
Malone hasn't had the best experiences in Chicago in the past, but she thinks the skyline here is better than any other city. She's also always been a die-hard Bears fan, "no matter how shitty they are." Now she has another reason to love the city.
"I'm not used to good people, but all the help I've had from the people of Chicago over the past three days – sharing inspirational messages and words and hopeful words – I've a whole different view of people in the world, period, and especially Chicago," she said.
"The fact that we got together in Chicago because of the help of people, I mean, that says a lot. They were very worried. A lot of people were worried and cried before I cried when they found out we were reunited.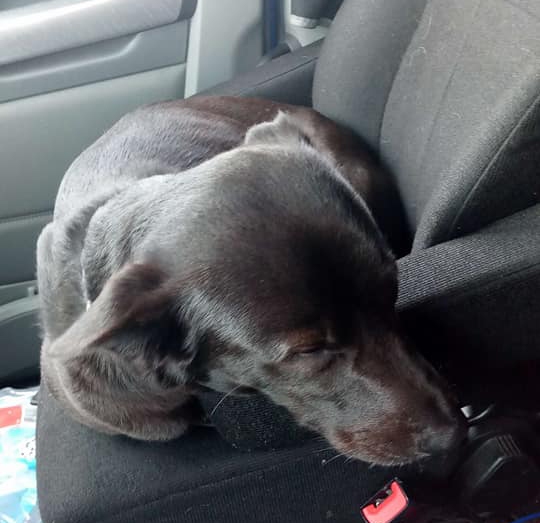 Subscribe to Block Club Chicago, an independent, 501(c)(3) newsroom run by journalists. Every penny we earn funds neighborhoods across Chicago.
Already subscribed? Click on here to support Block Club with a tax deductible donation.
Listen to "It's Alright: A Block Club Chicago Podcast" here: