LAKE VIEW: Kicking off the Lake View Stone Pier 2021 summer concert series on June 5 for their 11th anniversary, Iowa band The Pork Tornadoes performed with opening artist Joshua Sinclair on the historic Stone Stage Pier.
The free concert, offered in the evening after a Sip and Sample wine tasting earlier in the day, was hosted by the Lake View Community Club. The Sip and Sample featured many local breweries and other businesses on Lake View's Main Street, and was well attended by those who went to the show later that evening.
There was no admission fee or ticket required to attend the concert. Visitors were invited to listen either from the shore near the corner of Lake Street and Lakeshore Drive, or by boat on the waters of Black Hawk Lake.
Many participants set up garden chairs in front of the stage as early as 10 a.m. to take advantage of the 90 degree wet weather shade.
Food and water were available for purchase, with the event being hosted by Bowling Alley Catering, although many members of the public brought their own food and drinks, making it a picnic style event. fuck.
Des Moines singer-songwriter Joshua Sinclair opened the concert, which performed a variety of genres including covers from artists like Miley Cyrus, Frankie Ballard, Queen and more, as well as a few- some of his own original songs like "I Love You More Than Beer."
Later headlining group The Pork Tornadoes took to the stage, starting with a cover of Phil Collins' "In the Air Tonight". The Cedar Falls-based band then demonstrated their varied abilities by covering artists like Lady Gaga, Ed Sheeran, Cyndi Lauper and more, all in a decidedly rock and roll style that captured the crowd.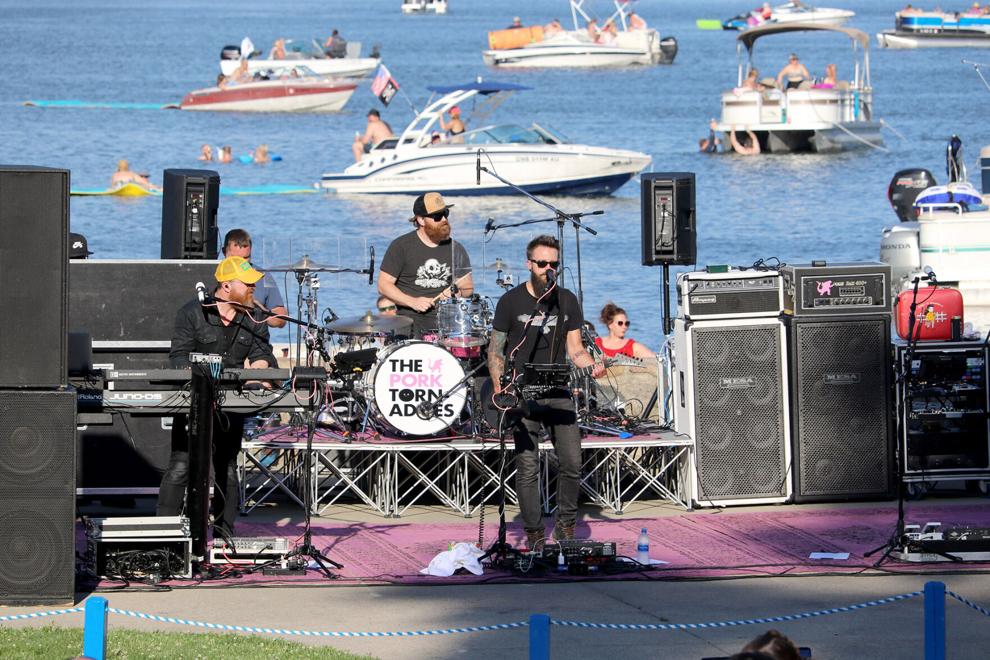 Emily Busch, co-chair of the event, said the first concert was a success, thanks to the coordinated efforts of volunteers and suppliers as well as the support of sponsors and attendees.
"Our motto since we started the concerts has been 'small communities grow in harmony', and Saturday really illustrated that," Busch said. "And at the end of the day, there's nothing quite like listening to live music at Black Hawk Lake."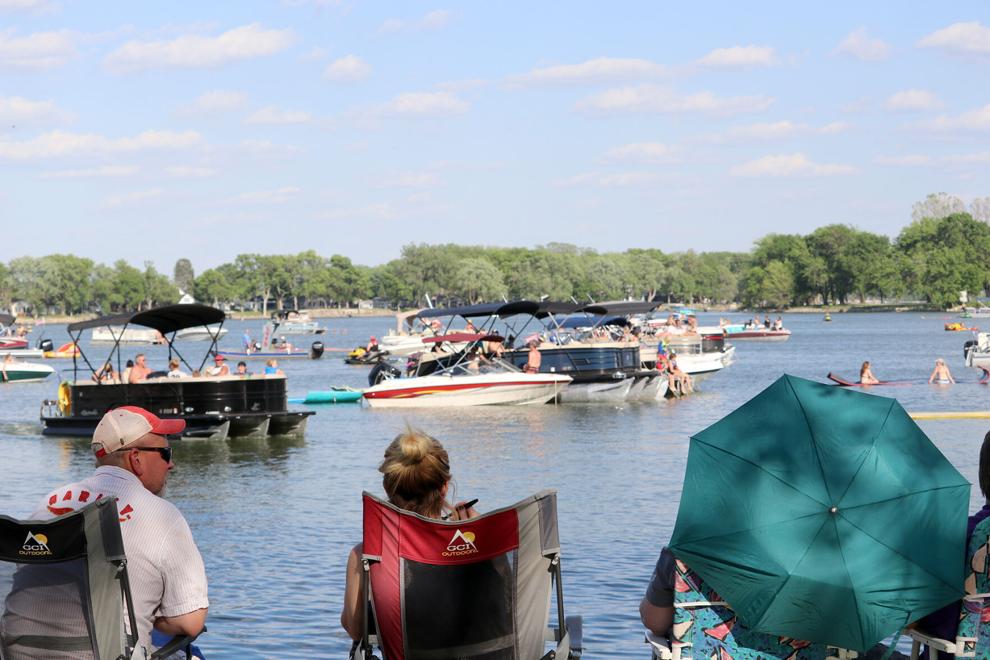 The series will offer three additional free shows throughout the summer, with renowned musical artists from across the country live.
Other dates include Saturday, July 3, with folk trio Ghost of Paul Revere from Maine, and Kansas-based band Mountain Deer Revival performing. On Saturday, July 31, Iowa country singer Hailey Whitters and Grammy Award-winning record producer and artist D. Smith. Finally, on Sunday September 5th, southern soul group Prophets and Outlaws and emerging local group Cory Waller & The Wicked Things.