---
NORTH EAST, Pa. — One of two remaining General Electric AC6000 locomotives, demonstrators for the company's 6,000 horsepower AC traction locomotives, has been donated to the Lake Shore Railway Museum in the Northeast.
Wabtec donated GECX #6002, built in 1998 for Union Pacific as #7511, and returned to GE to be part of its engineering test fleet. The locomotive was eventually retired as it no longer reflected current Wabtec technology. The locomotive is in near-as-built condition, the museum reports, with all original equipment present and intact.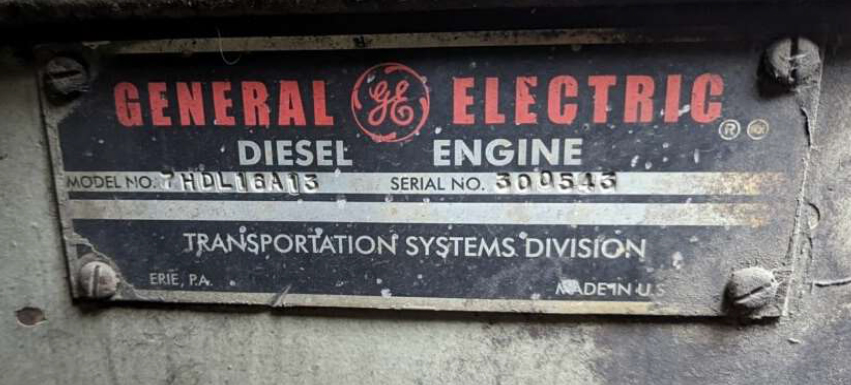 "The donation of this modern AC-powered locomotive marks a unique milestone in locomotive preservation in North America, and we are pleased that this AC6000 represents another chapter in the history of Wabtec/GE locomotive products as part of the collection of the Lake Shore Railway Museum," Wabtec said. Steve Gerbracht, director of locomotive architecture and concept development, said in a press release. "The AC6000 was a locomotive design that enabled advancements in engine, cooling, and control technology, leading to many of the design features inherent in today's Wabtec heavy-haul locomotives."
The AC6000 was the first locomotive to use a 16 cylinder 7HDL-16 diesel engine with alternating current. A total of 208 were built for Union Pacific and CSX; the few still in operation have been largely rebuilt.
The locomotive becomes one of the first modern AC traction locomotives to be preserved, along with the SD70ACe which will go on display at the George H.W. Bush Presidential Library in Texas. [see "Union Pacific donates SD70ACe …," Trains News Wire, Nov. 8, 2019]. Due to construction restrictions, the locomotive will not be available for public display until May. The museum is scheduled to open for its 2022 season after Memorial Day.
Further information about the museum and the Lake Shore Railway Historical Society can be found on this website.
— Updated at 10:25 p.m. CDT to note an additional preserved AC traction locomotive.