Librarian Shannon Furman loves stories (of course) and she loves taking the kids out.
With "Jayden's Impossible Garden," a new Storywalk set up outside Lake View Elementary School on Madison's North Side, she can do both.
The concept is quite simple. Twenty posts surround the school's front yard at the corner of Sherman Avenue and Tennyson Lane.
Each post features a page or two from the book and a prompt of questions for readers to consider as they move on to the next page.
Furman first saw a Storywalk last summer in Rhinelander and wanted to bring the idea to his school. Unbeknownst to him, another staff member brought the same idea to the school principal.
With this support and grant to cover the costs, the pieces were in place by the end of May.
The installation date left little time during the school year for students to enjoy, but Furman hopes the Storywalk can benefit the entire community.
walk and read
One such opportunity presented itself in mid-July, when students from a Madison School and Community Recreation program strolled from station to station to learn more about Jayden and the garden he has. created in the backyard of an apartment complex in a big city.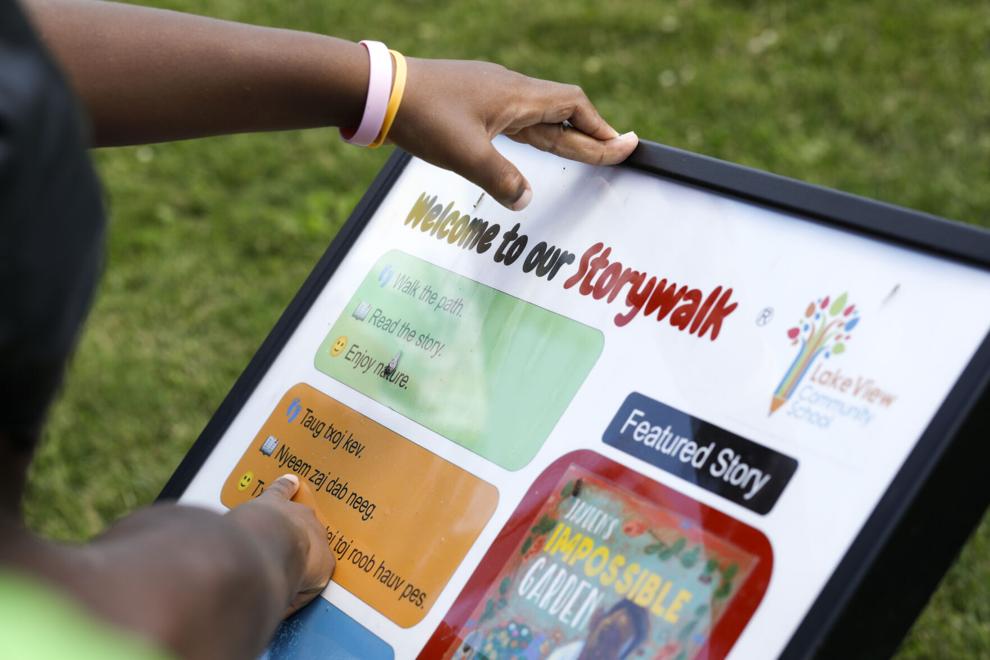 Before the walk began, Furman explained the concept as children stood around a pole showcasing the book cover and an overview of how to participate in the walk in English, Spanish and Hmong.
"Enjoy nature as you read the story," Furman told the students. "It's not a race around. You actually want to read the story.
"Can there be nature in a city? play a prompt. A group of three boys gestured at the trees and grass around them as they made their way to the next set of pages.
This group chose to take turns, giving each a pair of pages to read before another took over at the next post. Behind them, the next group of children ran from station to station and decided to read each page in unison.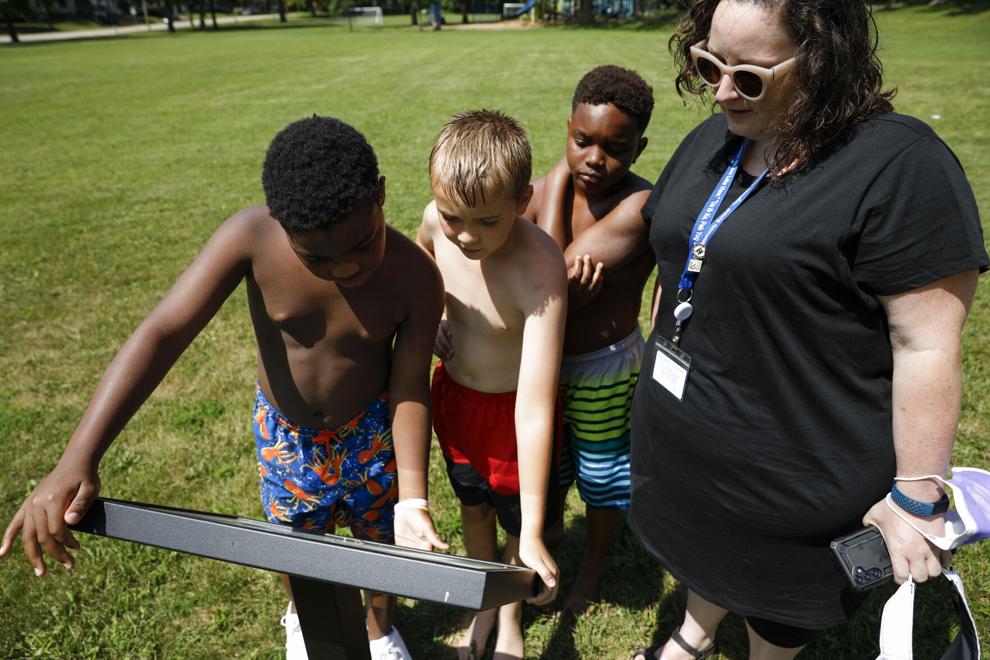 Both of these groups did it well. The Storywalk is meant to be enjoyed however you choose, as long as you respect others who do the same.
A different feeling
The school covered the more than $5,000 cost of the Storywalk with funding from the Foundation for Madison's Public Schools, Healthy Kids Collaborative, UW Healthy Classrooms Foundation and Tri 4 Schools.
Furman and Rachel Deterding, the school's community resource coordinator, see a host of benefits from the new feature. Deterding described how a student who had struggled with attendance over the year was "super excited to bring her family to school" this summer.
"It's pretty powerful to think that it could be that little hook to get people into school, to keep that bond going even through the summer."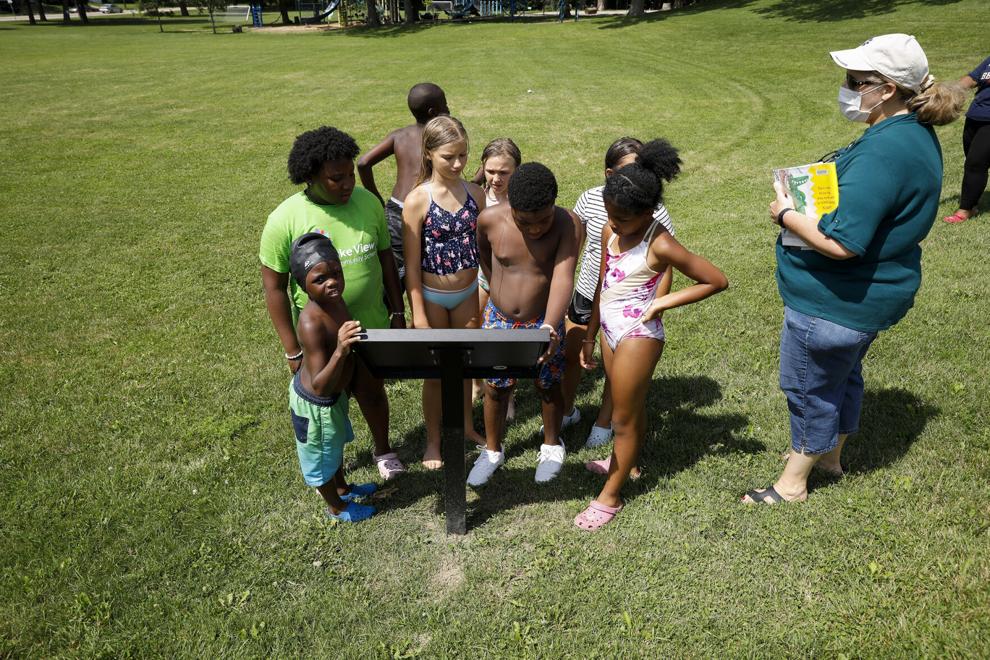 Storywalk could also provide a connection to literacy for children who are kinesthetic learners.
"It's different than if you're just reading a story and they're more passive," Furman said. "They assimilate it, they can ask questions, answer questions…but it has a little different feel.
"They actually have to move their feet, not walk away, think about what they want."
Miscellaneous stories
As one of four community schools in MMSD, Deterding said it was especially important for Lake View to be a "resource hub" for the surrounding neighborhood.
Story posts are "here in the evenings and on the weekends, and really whenever families want to come and use it," she said. "Or even just locals who want to take a cool little walk and enjoy some history."
Soon there will be another story to read.
One of the benefits of the Storywalk is that the posts themselves are permanent, while the pieces inside the storefronts can change. Furman hopes that in the fall she can organize a group of students to help her select books. Eventually, students or families could even create their own books or artwork to put in the cases, which opens up the possibility of honoring the school's diversity, Deterding said.
"I see it as a tool to be able to elevate this culture and language (of our students) and to be able to share it with our greater community," she said. "We are fairly representative of the population on the north side.